Business
AI Writing Assistants – Why They're Worth a Try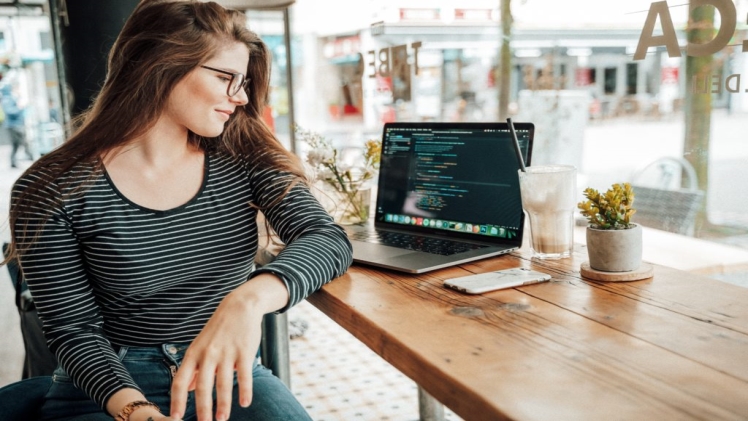 You've probably heard of Frase, INK Editor, and Scalenut's document editor. But why should you use them? These are just a few of the tools you can use to write better papers. You can find out more about them in this article. Read on to learn why they're worth a try.
INK Editor
INK Editor is an AI writing assistant that uses Natural Language Processing (NLP) to understand context and offer better ways to phrase your sentences. It's like having your own personal editor at your fingertips twenty-four hours a day. The software can help you with chapter headlines, sentence restructuring, and creative writing. It's free and you can test it out for yourself to see if it's right for your writing needs.
INK Editor integrates with your favorite enterprise apps and can manage your writing workflow. The AI-powered editor allows you to focus on writing without distractions. It also optimizes your content for SEO. It can create articles, blog posts, and even complete responses to customer emails.
Frase
If you've ever wanted a writing assistant, Frase might be the perfect tool for you. Its AI model is trained by reading the internet and has already learned over a million ways to express ideas. While it generally produces good-quality content, it's not perfect. Its results depend a great deal on the context in which they are used.
Although Frase is a great AI writing assistant, it's not a substitute for a human writer. It can give your ideas and help you overcome writer's block. However, because Frase uses a GPT-3 language model, it can't write about adult topics.
INK
INK is a powerful AI writing assistant with a great interface and tons of templates. It also integrates with your favorite enterprise apps. INK is an excellent choice for businesses that want to write content with purpose and get great results for their content marketing efforts. Its powerful AI writer optimizes your copy for search engines. It also features an intuitive editor that offers distraction-free writing and SEO optimization.
INK uses machine learning to understand what the user is trying to convey. It provides insights into the writer's mood and even offers suggestions on what to write next. It's a great assistant for people who want some help but don't want to spend time training it. It even has an advanced plagiarism checker.
Writesonic
The Writesonic writing assistant is a new, free tool that helps you write better, faster. Developed by a team of writers and developers, Writesonic is designed to make your writing process easier and more efficient. With its sleek interface and powerful features, Writesonic is the perfect writing companion for students, professionals, and anyone who wants to improve their writing skills. If you need Writesonic Coupon Code, you can check the link.
Scalenut's document editor
Scalenut's document editor is an artificial intelligence (AI) writing assistant that creates SEO-friendly content. It uses deep learning to craft content that is engaging, relevant, and search engine-friendly. To get started, users add a primary keyword and the location of target users, and the AI creates a content research report. It also checks the length of content, number of H Tags, and images, among other aspects.
As an SEO tool, Scalenut is a great asset. It can help your team analyze your competition and determine the key factors that help them rank highly in Google. It can also generate in-depth reports about the competition's pages based on certain metrics. Using this technology, you can increase your content creation productivity exponentially and earn handsome payments in the process.
Jasper
Jasper is an AI writing assistant that can help you write your content. It uses a natural language processing engine to understand human language. It learns from the way you say things and how you phrase them, so it can help you make your content easier to understand. It will also save you time by writing your content faster and more relevantly. Jasper comes with over 50 templates to help you get started with your writing projects.
Jasper is a great tool if you are in the process of writing a blog post or an article. It has pre-made templates for different types of content, like blog posts, short articles, and long form content. While it is possible to write your own content, it is best to choose a template that focuses on a specific topic.
If you want to save money on buying AI Assistant for Writing, you can use promo codes. You can find the best promo codes on GreenPromoCode.com. By using a promo code, you can get a discount on your purchase. There are many different AI Assistants for Writing available, so be sure to compare the features and prices before you buy.